EXCEPTIONAL TASTE / SUPERIOR DESIGN
Make sure your GE refrigerator remains at its optimal performance by choosing only GE RPWFE refrigerator water filters. Only genuine GE RPWFE water filters are guaranteed to fit your select fridge and reduce select impurities to ensure your water always tastes its best. We recommend replacing your water filters every 6 months when used regularly. GE RPWFE water filter replacements are guaranteed to fit select GE French-door refrigerators.
GE® RPWFE REFRIGERATOR WATER FILTER
Clean Water Year-Round Auto Delivery Program
Subscribe to our SmartOrder auto-delivery program and have replacement filters shipped directly to your home at the schedule that works for you.
Learn More.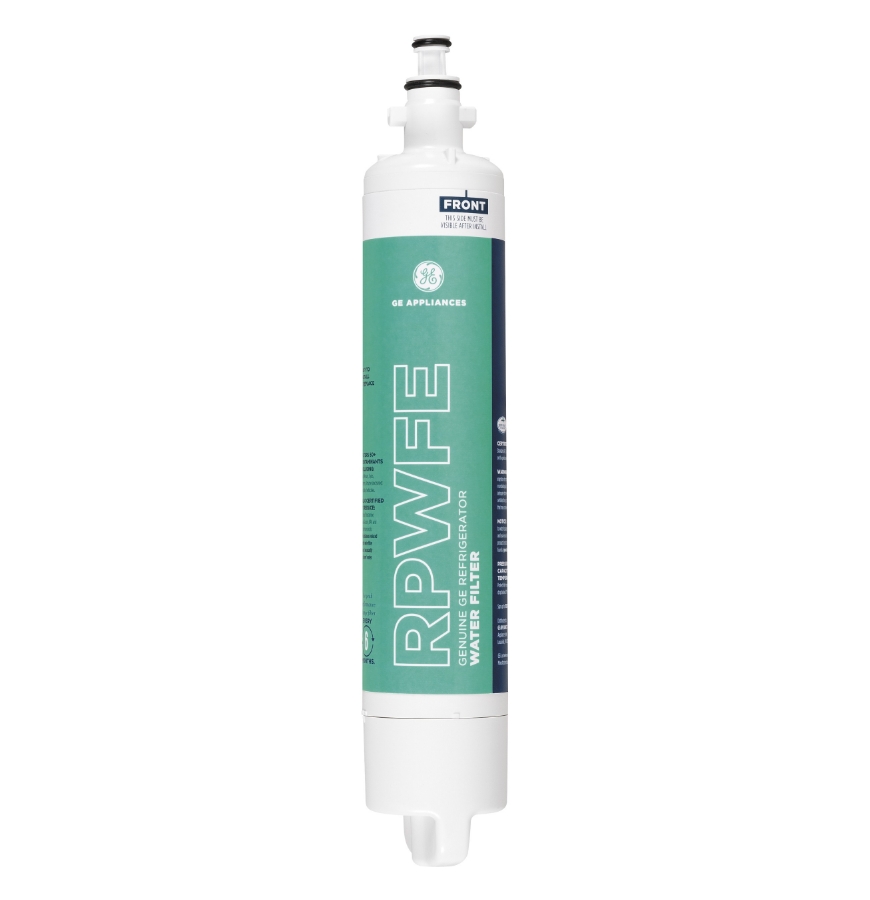 THE GE WATER FILTER RPWFE IS CERTIFIED TO REDUCE 50+ IMPURITIES*:
Chlorine/Chloramine Taste and Odor
Lead, Mercury, Asbestos
+8 Pharmaceuticals
Select Pesticides/Herbicides
99% of PFOA/PFOS & BPA
*Impurities not necessarily in all users' water.
CERTIFIED BY: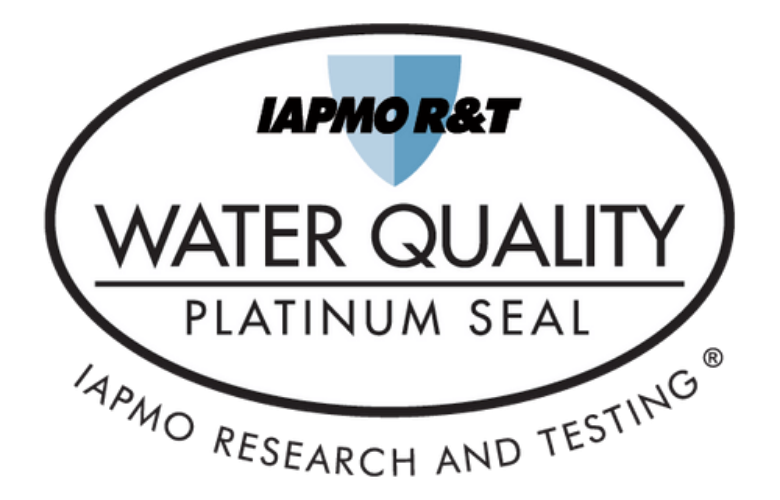 Tested/Verified by independent laboratory (IAPMO)
Tested to meet NSF/ANSI Standards 42, 53, 401 and P473
See performance data sheet for individual contaminants and reduction performance
DON'T SETTLE FOR AN IMITATION WATER FILTER
Genuine filters, certified to NSF/ANSI Drinking Water Treatment standards, improve the quality of your water and meet requirements established by independent and accredited standards organizations. They remove harmful contaminants and chemicals as well as the unpleasant taste and odor associated with chlorine, which is commonly used to disinfect your tap water. The same cannot be said of counterfeit and deceptively labeled products.
GENUINE GE WATER FILTER FAQ
+
If you buy your water filters through other retailers, you may not be purchasing a genuine GE water filter. Imitation water filters and other third-party filters may damage your refrigerator and if used are not covered by your GE Appliances warranty. Counterfeit water filters also may not fit properly and are not guaranteed to reduce the impurities listed here.
+
Leak detect technology - filter communicates with the refrigerator if a leak is detected. Water is shut off to your refrigerator with a notification to proactively reduce the risk of water damage.
+
If you purchase your filter from other retail sites or a third-party, the water filters may be deceptively labeled so you think you're buying a genuine GE filter when you're not. Buying original GE Appliances filters from our partner retailers or our Parts Store guarantees you're getting a compatible water filter for your GE fridge.
+
Watch the video below to learn how to install and reset your RPWFE water filter.
+
Depending on the model, your GE RPWFE water filter will be inside the left door or behind the front access panel at the bottom of your unit.
GE water filters RPWFE are compatible with GE French-door refrigerators. Our RPWFE refrigerator water filter is a premium filter that is certified to reduce lead, cysts, select pharmaceuticals (including ibuprofen, progesterone, atenolol, trimethoprim, and fluoxetine), and BPA in your water. Our RPWFE refrigerator water filters also reduce 50 other impurities that are sometimes found in home water supplies.